Here are the remaining categories for 2019:
The Dragon Award (Comics for Kids) / Le Prix Dragon (Bandes Dessinées pour Enfants)
This award recognizes the works which capture the attention and fascination of young readers, and help to create a passion for life-long reading. Works considered for this award are comic books and graphic novels by Canadian creators that are targeted at readers 14 and under. Nominees for this award are selected by a team of educators led by Jennifer Haines, MA, B.Ed., who is also the proprietor of Guelph, Ontario's The Dragon comic book shop.
Peter and Ernesto: A Tale of Two Sloths – Graham Annable (First Second)
Crafty Cat and the Great Butterfly Battle – Charise Mericle Harper (First Second)
The Nameless City: The Divided Earth – Faith Erin Hicks (First Second)
Crush – Svetlana Chmakova (Yen Press)
13e Avenue – Genevieve Pettersen et Francois Vigneault (La Pasteque)
Aventurosaure tome 1 – Julien Pare-Sorel (Presses Aventure)
Harry Kremer Award (Retailers) / Prix Harry Kremer (Détaillants)
Named after Harry Kremer, the original owner of Now & Then Books (in Kitchener, Ontario). The CCBCAA maintains a list of active comic book stores across the country and a database of recommendations, referrals and secret shopper reports.
Alpha Comics (Calgary, AB)
Cape and Cowl Comics (Lower Sackville, NS)
Comic Book Addiction (Whitby, ON)
Comic Hunter (Moncton, NC)
Curious Comics (Victoria, BC)
Cyber City Comics (North York, ON)
Variant Edition (Edmonton, AB)
Canadian Comic Book Creator Hall of Fame / Temple de la renommée Créateur Canadien de Bandes Dessinées
Al Hewetson (1946-2004)
Alan Hewetson was a Scottish-Canadian writer and editor of American horror-comics magazines, best known for his work with the 1970s publisher Skywald Publications, where he created what he termed the magazines' "Horror-Mood" sensibility. He went on to become a publisher of city magazines in Canada.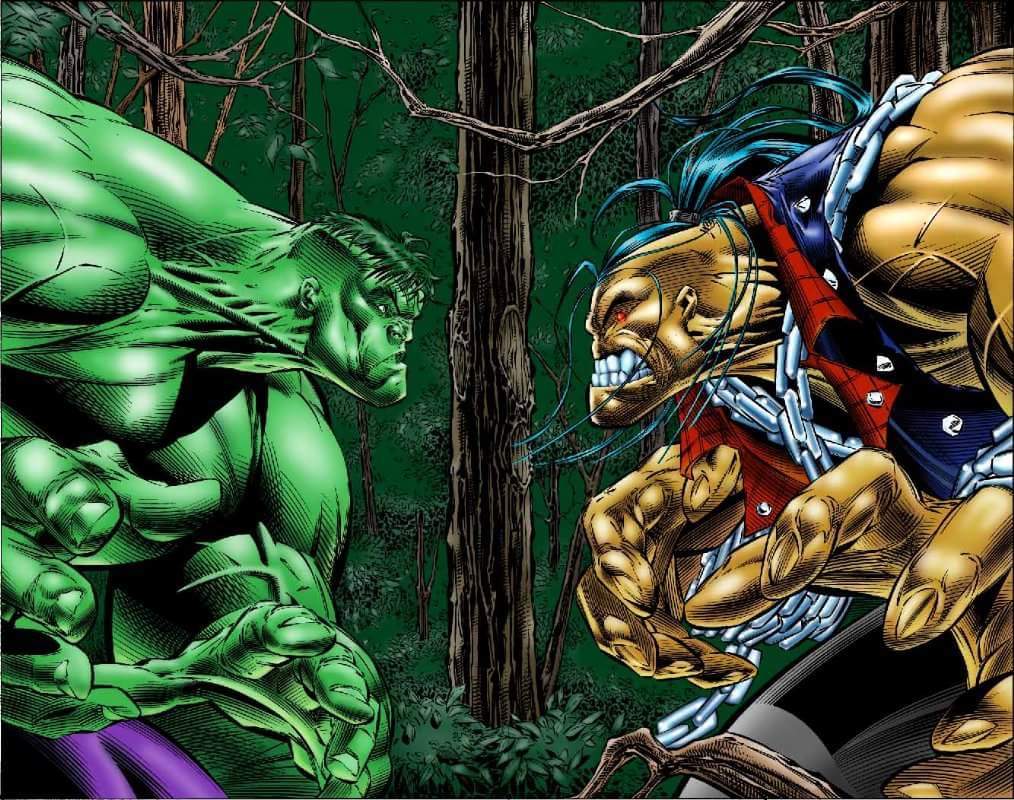 Dale Keown (1962-)
Dale Keown is a Canadian comic book artist, known for his runs on The Incredible Hulk and his creator-owned book, Pitt.
Ken Lashley (1967-)
Ken Lashley is a prolific artist and editor, credited as a colorist, penciller, cover colorist, inker, finisher, cover, and variant cover artist, has worked across the comic book industry with DC (Suicide Squad, Superwoman, Batwing, Superboy) and Marvel (Excalibur, X-Men, Rising Stars, Black Panther).
Gerhard (1959-)
Gerhard is the professional name of a Canadian artist known for the elaborately detailed background illustrations in the comics series Cerebus the Aardvark.
Please note: the following categories will not be presented in 2019:
TM MAPLE Community Service Recognition Award
Outstanding Cover Artist
Outstanding Webcomics Creator/Creative Team
Congratulations to all of the nominees and inductees to the Hall of Fame in 2019. The Award will be presented in Guelph, ON on September 14th at the Dragon's Anniversary event and minicon.
Additional Information:
The Joe Shuster Awards, Gene Day Awards, Dragon Prize, Harry Kremer Award, TM Maple and Hall of Fame Awards are organized and presented by the Canadian Comic Book Creator Awards Association (established in 2004).
2019 Sponsors include The Dragon, Comic Book Lounge, All New Comics, Comic Legends Legal Defense Fund (CLLDF).
For more information please contact Awards Director Kevin A. Boyd at kevin@joeshusterawards.com